Saturday, June 6, 2009
Posted by

Ellie
at 5:17 PM
6 comments

Thursday, June 4, 2009
That was an unplanned hiatus...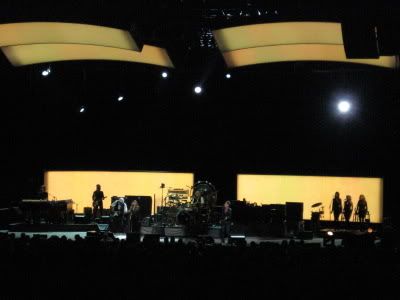 I started off ridiculously busy. I got to go to the Fleetwood Mac concert! So great. Love them to bits. It was pretty phenomenal to get to see them live. They have been one of my favourite bands my entire life (even when I was 8 and would complain about them dominating the tape player on car trips).
And then I went on a great "camping" trip to the states with a bunch of friends. We stayed at a cabin on the ocean. We had great weather and warm water. After that I became glued to my final project for my colour class. As soon as that was over I finally had some free time, but then I found Twilight the book series. I was forced into it and did not expect in the slightest to enjoy it. I thought the first one was ho hum, but New Moon was fantastic, as were the rest. I did not expect to become addicted. It was like reading candy. And as soon as that was over I became consumed with my next final project.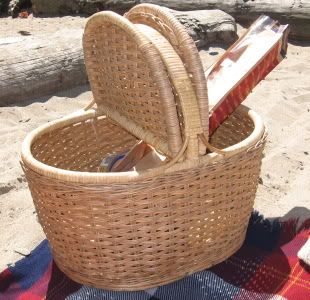 Last weekend, my friend Nessa, moved to Montreal. So we had a goodbye picnic on the beach. Complete with a blanket, basket, and baguette.
Last weekend was Dhillon's birthday. Months were spent talking about the event. It became quite the joke to see how long it would take him to say something about his birthday each time I saw him... and I see him every other day. Laini came over from the island and wore a fabulous dress that Ness bought from a fill a bag up for $5 sale. Needless to say everyone was quite jealous of the amazing piece. I wish I had taken a full lenght shot of it, but the top will have to do.
I am going to Europe in 3 days! - I need some advice/suggestions
I can't wait to leave. I wish I lived in Europe. Goal in life is to one day live there. I don't care where. All of it is pretty great. This will be my 4th trip over there, but the first with my family (parents, brother, and grandmother). It will definately be a different experience than what I am used to.
I need suggestions on things to do/places to go. I will be spending one week in London. This is where I will probably have to the most free time. I've been there a few times, but no one in my family has, so I will probably back out of some of the more touristy things aka Tower of London etc. I know there is so much cool stuff to do there, I just don't know where to start.
We are then going to spend a week in Paris and Bruges. Again both places I've been, so I'll hopefully be able to sneak away a bit.
And in the final week and a half we are going to Bath, Bristol, York, Stratford Upon Avon and hopefully Liverpool. I haven't been to any of these cities, so any reccomendations would be much appreciated.
-Ellie
Posted by

Ellie
at 12:31 AM
8 comments