Didn't end up going on that hike today :( Went for a nice walk around the park instead with my friends and my dogs. We snuck over to the other lake. I haven't been there in years. And when I say snuck, I really mean snuck my dogs in. For some reason dogs aren't allowed on the trails.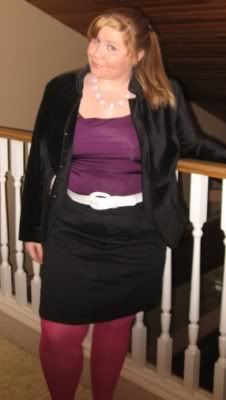 Blazer - Value Village; Skirt - Smartset; Shirt - H&M; Tights - Icing; Shoes - Payless; Bow - Smartset; Extentions - Ardene's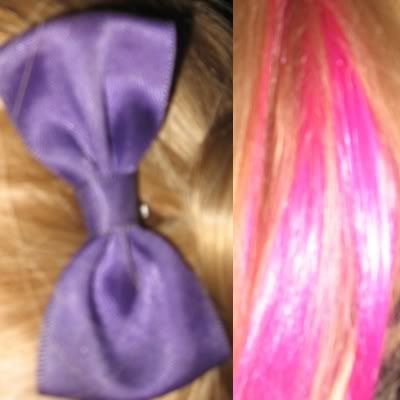 The bow that started it all! My very first hair bow. I think I bought it because there was a deal if you spend a certain amount of money. I decided to put some really cheap ($2) pink hair extensions in because I like to pretend I'm a tween sometimes, lol. Really, I just think they are fun.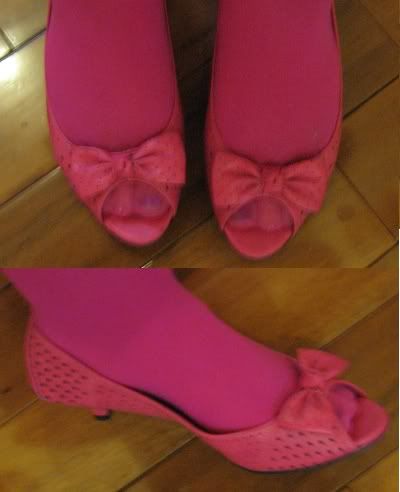 Off to Britney. Can't wait!!!
-Ellie