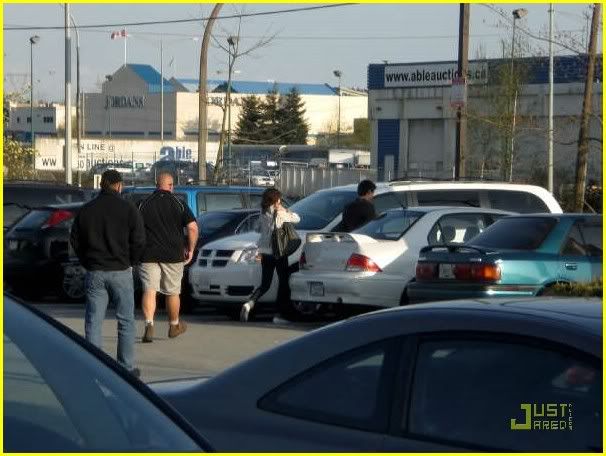 Reasons why this picture is interesting (to me)...
1) It was taken on the same street that I grew up on.
2) My dad's office is on the other side of the parking lot.
3) My cousin used to be the manager of one of the buildings in the shot.
4) I go to the same restaurant frequently.
5) I have some good friends who work there.
Just thought it was funny that Selena Gomez and Taylor Lautner were papped in my neighborhood. I didn't think they were very famous, but they must be a lot bigger than I thought if the paparazzi follows them all the way out to the suburbs.
You can see what once was (possibly still is) the largest Canadian flag flying in the background.