The MET Costume Gala!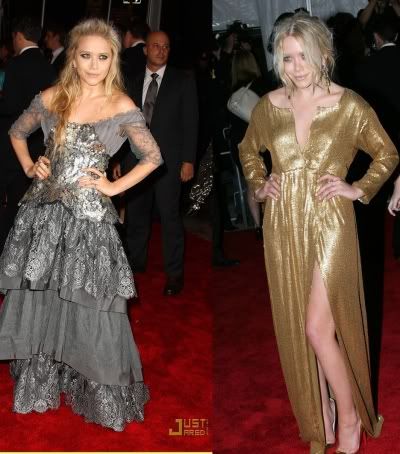 I thought Mary-Kate looked stunning. I love her dress, it's modern yet traditional. The lace is so cute and her hair and make-up look great. A big improvement over last year. The gold dress was acceptable, but it washed her out.


Ashley improved over last year as well. She looks a lot more put together. I don't hate either dress, but I don't love them either. This year's white gown is really pretty, but too big for her. She looks like she's drowning in it. But she gets extra points for it being her own collection.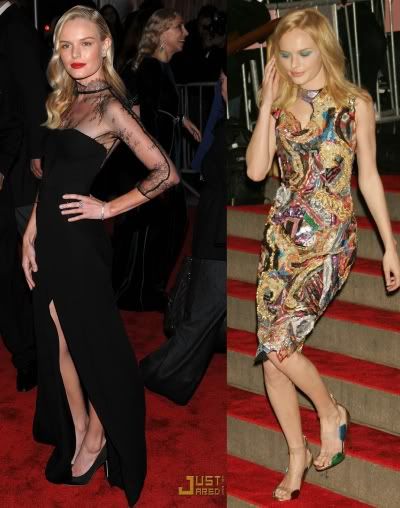 Kate Bosworth always looks stunning. I prefer her 2008 look much better. Actually I'm totally in love with the dress she wore last year. All those sequins and colour!!! I will take colour over black any day.


Leighton took a risk and she rocked it. I love her outfit. I can't say the same for Blake's.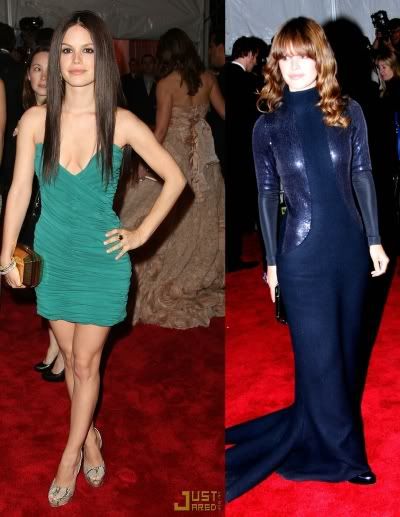 I think Rachel Bilson looks so cute and adorable, but appropriate for the Costume Gala, I think not. She looks like she's going out to just any premiere. But her dress from last year was fabulous. And she rocked the bangs.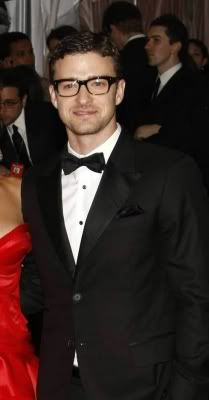 I don't know what it is about boys and chunky glasses, but I just swoon whenever I see one. I've always been into the Clark Kent type. I'm not normally a big JT fan, but I am loving the new look.