Yesterday I had such a great day. I dragged my friend, Tina, to Value Village with me. She's not normally into scowering the racks of clothes, but she actually got pretty into it (and even ended up spending more than I did!). Sometimes I find VV a little bit depressing because I find so many incredible pieces, but since I am a big girl, they are usually way too small. This time, I managed to walk away with some pretty cool stuff.
According to T, this dress is something her grandmother would wear on a cruise. I love it. She eventually came around once I tried it on and paired it with a belt.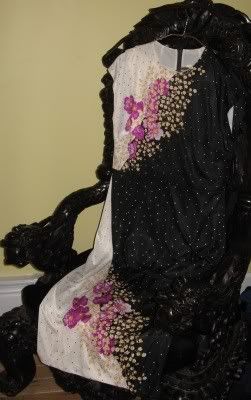 It's way too long, but nothing a little hemming won't fix.

At first glance, I fell in love. However I feared it would make me look like a clown. It probably does, but not to the extent which I originally thought. Even Tina, with her conservative fashion sense, like it.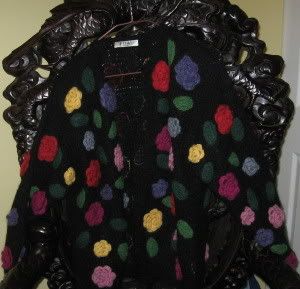 The metal bracelet needs a bit of love, and it will have it.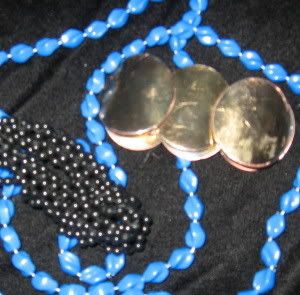 I've wanted a purse like this for so long!
There were a few more items that I would have been thrilled to add to my collection, but they just weren't worth the price. I go to thrift stores for unique and CHEAP things, not to pay more than I would for something new.
Update:
This shirt got lost in the shuffle. I forgot I had even bought it. It's kind of plain, and very casual, but the embroidery is fantastic.
-Ellie