I went down town shopping with my best guy friend, Dhillon, yesterday. I had a lot of fun. Surprising, because we pretty much like opposite stores. But he actually let me pick out clothes for him, which made it so much more fun. He ended up buying two shirts that I made him try on. Both times he thought I was crazy for suggesting them.
We went into H&M and I saw the lovely dress that I bought in London last year (that I never wear enough). Right afterwards, we went into some random store looking for a checkered scarf. I have no idea how the topic came up, but the sales lady started into a big rant about how the H&Ms here are so much worse than the ones in Europe. She was very passionate about it, and I'm sure she has some valid arguments, but from what I could tell, they are pretty much the same. I went to H&Ms in 4 different cities in the span of one week almost exactly one year ago. You may think that's kind of weird, and it probably is, but it a novelty. The first H&M had just opened a few months prior and I was doing research to answer the very argument that the sales lady was moaning about. I expected the European ones to be a million times better. I almost hoped they were too. I hate the idea of global fashion as much as I like it. I want access to the newest styles, but at the same time when I travel half way around the world, I want to see different and exciting styles. So, in Gavle, Stockholm and London I checked out the stores to see the similarities and differences. I was convinced the European stores were so much better since I was falling in love with every item everywhere. But when I got home I realized that I just hadn't been to H&M in awhile because everything was the same. The new dress that I bought in London was on the mannequin in my little suburb. It was even the same price (including the currency exchange).
Inspired by my visit down town, I decided to wear my dress to a friend's party tonight.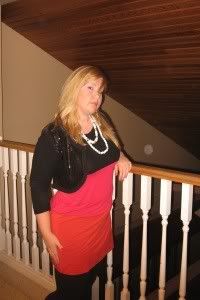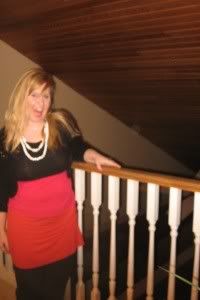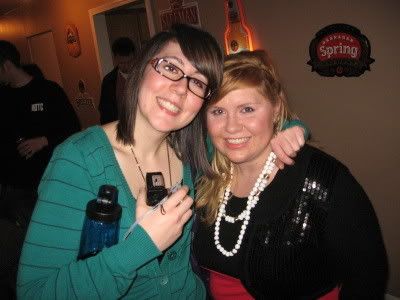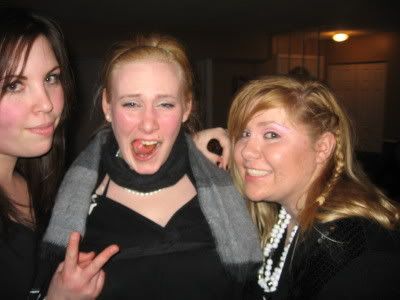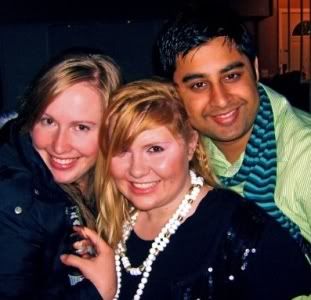 Dress - H&M
Sweater - Suzy Shier
Necklaces - Vintage/Gradmother's Closet
-Ellie