I went for a really nice walk today with my dogs in the park behind my house. I'm so lucky to live where is live. My backyard is actually connected to the forest. It's so beautiful there. I'm so glad that the snow the weather is changing. Lately it's been pretty gross and yucky, so I don't get out there very often. But it's so beautiful. One of the lakes is still frozen. The other one probably is too, but I didn't make it over there.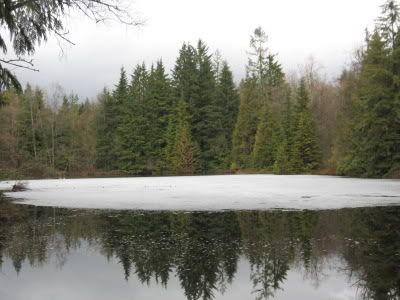 I just got home from seeing an interesting play at my old college. It was about how horribly people with disabilities used to be treated. The play ("Imperfect") was good, but not the route I would have gone. It was interesting to learn about the old mental "schools. Although, I felt the play could have put in a bit more information. The message got kind of lost in the middle of random loud noices and moaning.
This is what I am currently wearing and wore to the play. Shirt - H&M; Skirt - Smart Set; Tights - Le Chateau; Everything else - Vintage. Most Expensive item would be my velvet blazer at a whopping $8.