Juno - the Awards, not the movie... Although, both were filmed in the same place.
I love that there were Mounties there.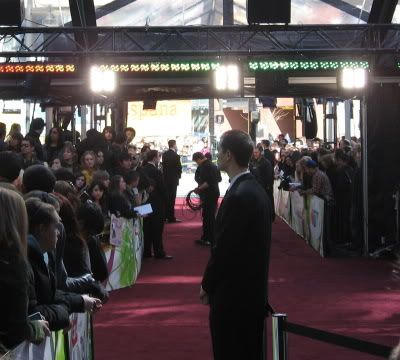 A glimpse of the red carpet. Dhillon and I passed it as we went to pick up our tickets from will-call.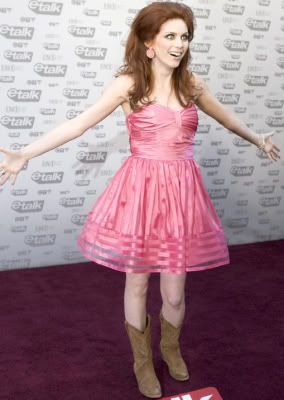 Jessie Farrell was the only celebrity to pass us on the red carpet, and this was the only picture I could find of her outfit. Trust me, she looked much better in person. She was also extremely nice. In fact, if she wasn't extremely nice, I wouldn't know who she was as I've never seen her before (but I do like her music). There were a few girls that were really excited to see her and one asked if she could take her picture. Jessie (oh, yes, we're on a first name basis now) was more than happy to pose and offered to get someone else to take the picture so the girl could be in it too. It was just a small thing, but it made me like her enough to put her picture up.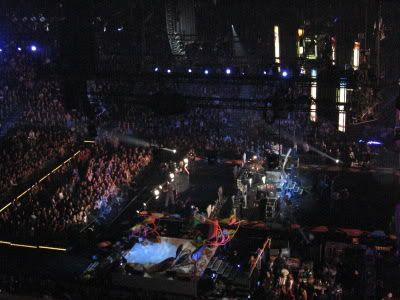 You can't really tell from this picture, but Nickelback is performing. Big suprise - I didn't hate it! I'm sure the fireworks helped my opinion of them. Our seats were very nose-bleed, but it was still fun.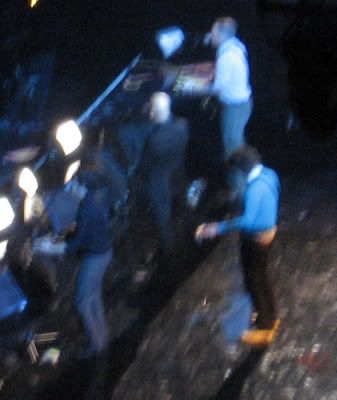 Best performance award goes to City and Colour featuring Gordie Downie (of the Tragically Hip)... Not that you can tell who anyone is from this picture.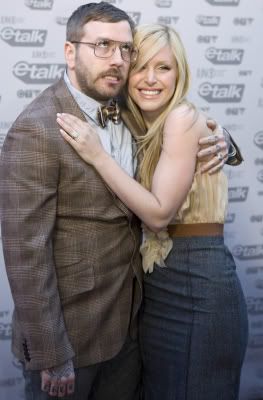 I think it's fairly obvious by now, that I am attracted to males with dork-like qualities. Don't let the glasses and bow tie fool you, Dallas Green is hardcore. I can't get enough
City and Colour
. Check out his myspace page and fall in love with Dallas' angelic voice. It's hard to believe that he also belongs to
Alexisonfire
. Nothing against them, except for the fact that they make my ears bleed.
Loverboy accepting a lifetime achievement award.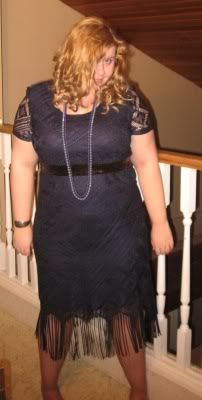 And this was my Juno outfit: Dress - Salvation Army, Sequin Belt - Value Village
I was so close to wearing my black sequin dress, but instead decided to go shopping. I'm glad to chose not to, since that seemed to be the popular choice. It did make me smile a lot seeing everyone decked out in sequins. I even saw a few black sequin dress repeats (worn by pseudo celebs).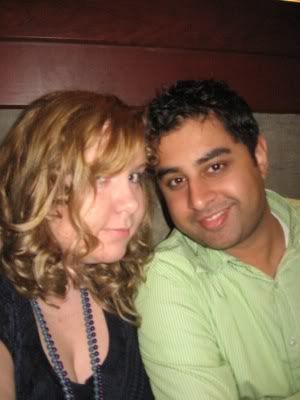 Dhillon and I, sitting in our seats waiting for the show to start.
And now for something more relatable... Thanks to west coast time, I was able to get home in time for Gossip Girl. Okay episode. The show just isn't as exciting as it used to be. Although, they always make me ridiculously excited for the next one.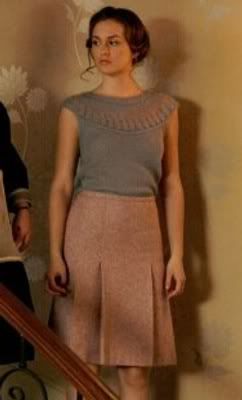 I think this was the first episode where Blair wore an outfit that I didn't like. I don't hate it, but it's missing Blair flair.
-Ellie